<![CDATA[
This post contains some affiliate links for your convenience (which means if you make a purchase after clicking a link I will earn a small commission which helps keep my blog up and running but it won't cost you a penny more)! Click here to read my full disclosure policy.
Hi, CEO Moms!
As a new blogger, you will want to know about as many resources as possible in order to get you started on the right foot. Some of you may be aware that I am fairly new to blogging, actually, I officially launched this site in May of 2017. I started out not knowing anything about blogging whatsoever. I have created this blog resource list of a few of my absolute favorite programs and websites. Please know that there are a ton of resources out there and there is always something to learn in the blogging world.
In order to have a blog, you need to have a few technical things in place so lets get you started.
GET YOUR WEBSITE UP & RUNNING
DOMAIN NAME
You will need a relevant domain name. Your domain is the dot.com name that you have chosen for your blog. Mine is "goalsofaceomom.com" I purchased mine through
GO DADDY.
I pay less than $20 annually for the domain name. You may also attach the business email feature as well which can start at around $4.00 per month.
WEB HOSTING
For the longest time, I always thought that once you purchased your domain name, whoever you purchased it through automatically "hosted it" but that is not the case. You may take your domain name to any site that provides web hosting or web management. I really like
SiteGround
for many reasons but one is the customer service. If you have any coding issues with integrating your domain with other websites such as Pinterest, Shopify, or WordPress they will gladly help you live in the chat box. They are quick and very efficient. They also are one of the most affordable to host your site with. Plans starting at $3.95 get the same level of service as higher-tiered plans.
WordPress
So right after I got my domain name & hosting started, I heard everyone talking about using WordPress to run my blog through. So I decided to go ahead and create a free account with WordPress. Little did I realize, there were 2 WordPress sites and of course, I signed up with the wrong one. Well, let back up for a second.
There is a wordpress.com and a wordpress.org
The dot-com version does not allow you to monetize or self-host your blog in the same way the dot.org version does. Which, if you are starting a blog, I can't imagine why you wouldn't want the ability to monetize at some point in the future. So WordPress.org is my preferred blogging site. If you have no experience with setting up your blog or WordPress. I suggest looking up a blogger by the name of

Grayson Bell at imarkinteractive.com He has tutorials on how to set-up your WordPress site for FREE I learned 90% of what I know about the backend functionality of WordPress by following his tutorials.
BLOG & WEBSITE THEME
What is a theme and why should you care about it? The theme of your website or blog is very important. This is the layout, the colors, the flow that your viewer will experience as soon as they get to your site. When your targeted follower lands on a page of your website, you have to think about what will keep them there the longest. Also, is your site easy to navigate? Are all of the necessary buttons accessible from that page? It may not seem like a big deal but just think about who your ideal customer or client is and if your site layout and design will attract or repel them. With all that said, I am attracting women entrepreneurs and female bosses and most women like myself are attracted to feminine layouts. I am a sucker for pretty colors and feminine fonts. Bluchic provides exactly what I needed when it came to searching for a blog theme. I currently use the "Lynette" theme for this site. It is compatible with WordPress and they send updates with step-by-step instructions. Bluchic has a variety of themes and matching social media packs to help brand your new blog. I use the Lynette theme I especially love that it is a very user-friendly website with endless possibilities to create exactly what you are looking for in a feminine theme.
SOCIAL MEDIA GRAPHICS
CANVA
For the non-experienced photoshop bloggers… like myself, Canva has been an amazing tool to create graphics and modify images. I use the free version that still provides very high-quality images and allows access to over 50,000 templates. Canva is by far one of the best image editing tools out there.
BluChic
Again, Bluchic is an amazing site for graphics as well, specifically, if you need social media templates. If you love Canva then you will absolutely love their done for you Canva Social Media templates. This awesome pack comes with 17 templates:
Instagram Post
Instagram Post With Content Upgrade
Instagram Quote
Instagram Webinar
Instagram Sale
Pinterest Post
Pinterest Post With Content Upgrade
Instagram Stories Post
Instagram Stories Post With Content Upgrade
Instagram Stories Webinar
Instagram Stories Quote
Instagram Stories Sale
Facebook & Twitter Post
Facebook & Twitter Post With Content Upgrade
Facebook Cover
Twitter Header
Content Upgrade Button
PicMonkey
PicMonkey is another great tool for image and photo creation. You can create logos, templates, invitations, printables, workbooks, etc. You can also edit your photographs with ease. They too have a free version as well as a low cost paid version.
HAUTE STOCK LIBRARY
I love HAUTE STOCK photos, they are one of the best at providing polished, eye-catching stock photos for all types of women entrepreneurs and bloggers. I utilize their paid subscription service which allows me unlimited access to their styled stock library of 1000's of
photographs. I also like the fact that they offer YouTube tutorials to show how to integrate CANVA with their photographs.
BLOGGING & ONLINE COURSES
ELITE BLOG ACADEMY
Elite Blog Academy is a comprehensive course that helps set up the foundation for new bloggers and teaches how to be profitable with blogging. It is self-paced and truly a great course to take as a newbie blogger. The course only opens up once per year so it is worth checking out if you are serious about blogging. There is a great Facebook support group and yearly blogging conference that gives you access to some of the top bloggers in your niche.
Mompreneur Money

Have you ever thought about creating an online course to earn money online? If so, you are definitely going to want to know about an awesome course that provides you with step-by-step instructions on how to create your first course. The Epic Instructor Lab by Mompreneur Money's Kari Sayers is an awesome beginners course for those wanting to create their first online course. Kari walks you through very simply what you need to do in order to get started plus she includes cheat sheets and tutorials along the way.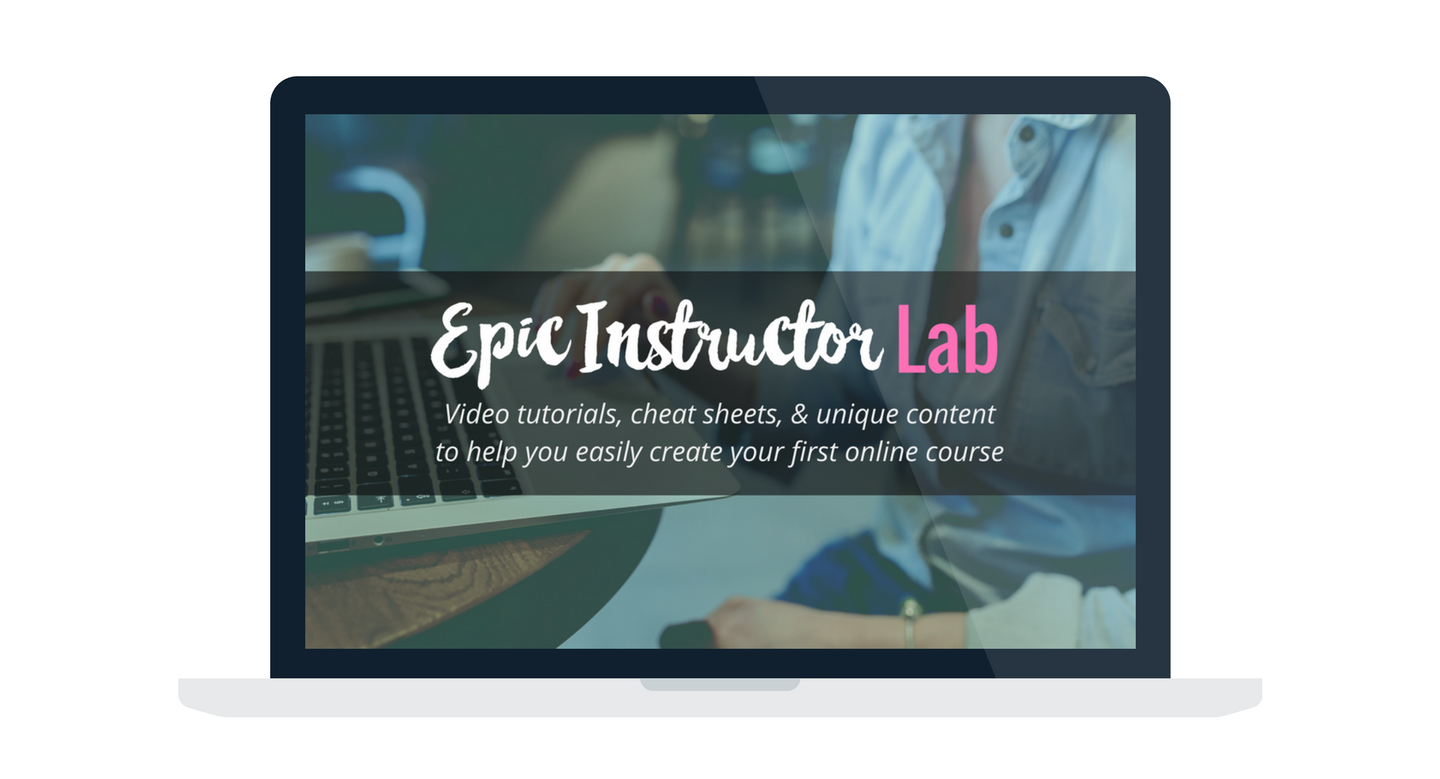 Epic Instructor Lab is a self-paced online course consisting of over 15 mini video lessons that show you how to create online courses based on information that you already know.
HIRING HELP OR FREELANCERS
Fiverr

So if you are new or a veteran in business or blogging there may be times you need work done in a hurry. Anything from editing, logo creation, voice over work, or email marketing series. Well, if you have not heard of  Fiverr, you are missing out. Fiverr is a website for freelancers who are skilled in almost every area you need support in for your business or blog. I was able to get 2 of my business logos that I still use done for under $70 TOTAL (See Below)! They have people ready to create and design whatever it is you need with many services starting at $5 and up. Of course the more you pay the higher value you receive but if you are on a money and time crunch, this company is worth looking into. Just make sure you do your due diligence on whoever you hire, read reviews, ask for samples of their work, and ask relevant questions prior to purchasing your service.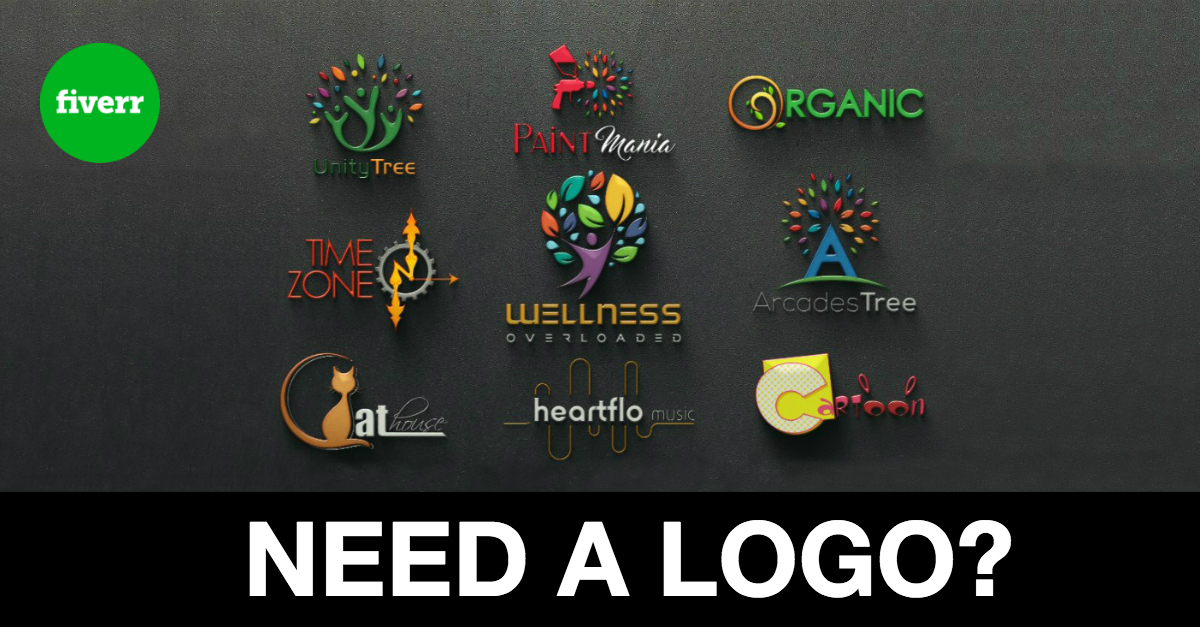 GROWING AN EMAIL LIST & TRAFFIC GROWTH
MailChimp
The sooner you realize the importance of growing and nurturing your email list the better off your journey to monetization will be. The more viewers of your content, the more subscribers which will then lead to them becoming customers or followers of yours. MailChimp is a great email list building tool to use as a newbie because it is free up until you reach 2,000 subscribers. In addition, there are a lot of features that come with the free version including sign-up forms, landing pages, autoresponder series, optin bars, etc. I really am enjoying MailChimp.
PROFITABLE CREATIVE
Elna Cain at
TwinsMommy.com
is a great blogger to follow. She has had an explosive presence on Pinterest and she is constantly sharing how she did it starting out without any followers. She has several courses that I have recently taken that I would recommend, my top 2 favorites are below.
Whether you are new or a veteran blogger, you will learn a lot from this Course. Elna teaches you everything you need to know about growing traffic and monetizing your blog. She is an expert in showing you:
How to attract targeted traffic to your blog
How to rank higher on Google
How to use Pinterest  groups to build your following
This self-paced course is a must for newbie bloggers, check out the course HERE
Ready Set MailChimp for Bloggers is an excellent course if you are new or have been using MailChimp email service. I use MailChimp and found out so many new tricks and easier strategies by using this course. This course teaches you everything you need to know about MailChimp and growing your email list. Once you take this course, you have a sense of relief, like you don't have to hire someone to do the backend work for you. It gives you the confidence to create your own lists, email series, and automate your newsletters and more!! THIS COURSE IS A MUST FOR MailChimp USERS, CLICK HERE TO ENROLL.
SCHEDULING & ACCOUNTING
If you have clients or customers reach out to you to schedule appointments or phone calls, you are going to want to look into Acuity Scheduling. It allows you to create a schedule for your business and block off time just for clients. You create as many appointment types or categories as you need to and allow your client to choose the best time slot for them based on your availability. No more playing phone tag with your clients once you have this in place. I love that it sends you and your client a reminder about the upcoming appointments. In addition, it integrates with several apps such as Google & Outlook calendar, PayPal, Quickbooks, and so many more. Acuity Scheduling is your online assistant, working 24/7 to fill your schedule.
QuickBooks
Lastly, if you are looking to get your business finances organized, then you may want to try Quickbooks Self-Employed. This is a great option for Solopreneurs and those who do not have any employees. I use QuickBooks Self-Employed for both my businesses to track my expenses and mileage, find tax deductions, and avoid IRS penalties. The Quickbooks app can be downloaded on your phone and it reminds you to review your transactions and it is very easy to track your mileage. If you are interested in saving 50% off of Quickbooks Self-Employed for the first 6-months click this link HERE
So there you have it all of my favorite resources I use to run my blog and business. I hope you find benefit in some of these as you start or continue to build your blog or business. Tell me in the comments some of your favorite tools or blog hacks and don't forget to share this post.
Have you got organized for 2018? It's Never too late.
Grab your Free Printable Calendars & Goal Sheets Below! 
Do You Want to Receive business & blog resources delivered right to your inbox?

Subscribe to our Blog Below

[yikes-mailchimp form="1″ submit="Sign Me Up"]]]>